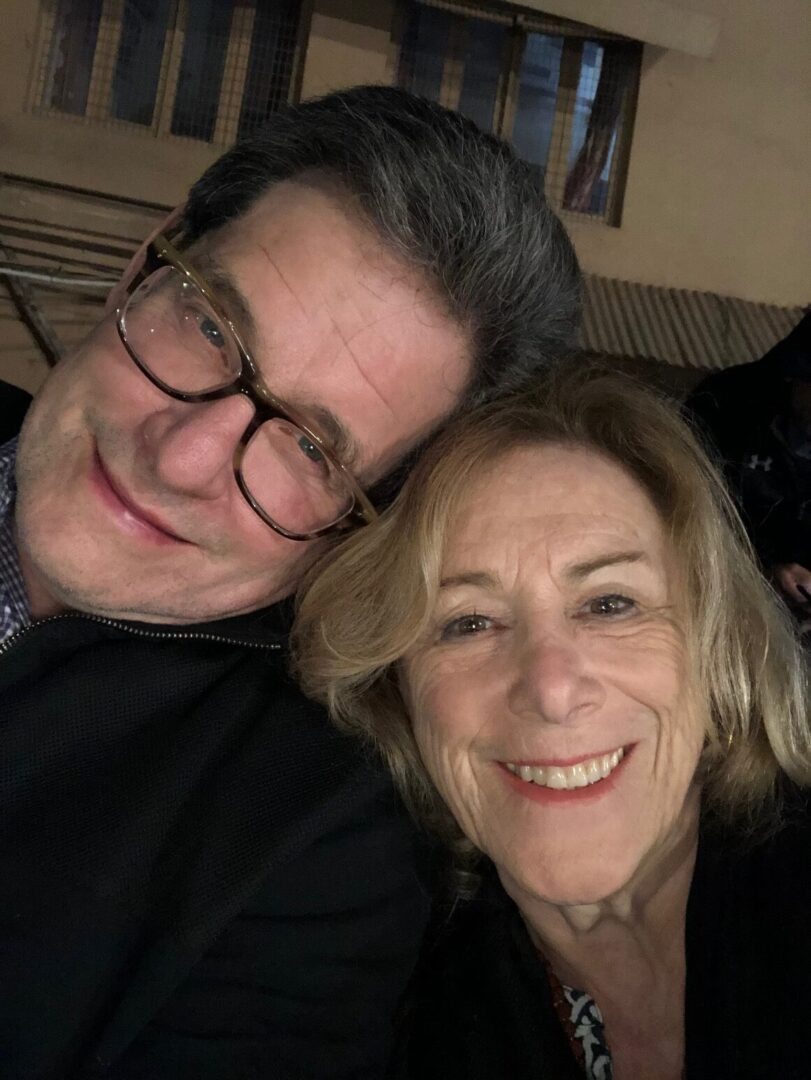 Garson Counseling is the creation of Dale and Jeff Garson. We are a couple that met 42 years ago and got married 6 years later. We are parents and grandparents; life partners and best friends.
For each of us, psychotherapy and coaching is a "second" career. Motivated by the enormous healing and growth we each experienced in our individual therapy and couples work, we decided, in the late 1990s, to make counseling and coaching our life work. For us, our work is an affair of the heart.
Dale Spear Garson, M.Ed, LCSW
Dale has been a psychotherapist in private practice since 2002. Her experience also includes an extensive background in community mental health, working with severely mentally ill and dual diagnosed clients. Dale's life experience, prior to retooling as a counselor, enables her to offer invaluable perspectives to her clients. Trained as a special needs educator, her first career was as a teacher and as the organizer/director of a daycare center that was an early pioneer in the mainstreaming of special needs children.
Later in her career, Dale was employed as a nonprofit sector executive and organized service trips to Haiti and Central America. From 2000 to 2008, she and Jeff operated the Eccoes Foundation, devoted to understanding and implementing Radical Decency. Dale also brings an artist's sensibility – expressed through interior architecture and social commentary photography – to her work with clients.
Dale has a general practice, working with adults, adolescents, couples, and families. She has a special interest in working with the dynamics of relationship issues, the physical symptoms of stress, and techniques to deal with emotional reactivity.
Dale has been trained in Imago Relationship Therapy, EMDR (Levels 1 and 2), and Neuro-Emotional Technique (NET).
Dale's professional specialties include:
• Relationship Issues
• Trauma
• LGBTQ + Issues
• Physical Symptoms/Emotional Reactivity
• Depression and Loss
W. Jeffrey Garson, JD, LCSW
Jeff's experience as a counselor and coach extends back to the mid-1990s, leading men's groups and working with couples as a coach. In private practice since 2002, he also spent three years in community mental health, working with severely mentally ill and dual diagnosed clients. While Jeff works with a broad range of clients, he has a special interest in dealing with the practical and emotional challenges that are created by the relentless demands of our overly busy, overly competitive lives.
Jeff brings to his work a wealth of practical, life experience from his "first career" as an attorney, nonprofit executive, and community leader. After a clerkship with a Third Circuit Court of Appeals Judge, he was a large firm attorney, specializing in litigation and commercial bankruptcy. He also had an extensive career in the public sector, including service with the Common Cause/Philadelphia (co-founder, director); the National Constitution Center (co-founder); the Public Interest Law Center of Philadelphia (Board Chair); and the Shefa Fund (senior director). In 2018 he founded the Decency Foundation, an organization devoted to bringing Radical Decency to all areas of living.
Jeff is a graduate of Johns Hopkins University (B.A. 1968), the University of Pennsylvania Law School (J.D. 1973), and the Bryn Mawr School of Social Work (MSW, 2002). He is also a graduate of the Gestalt Therapy Institute of Philadelphia and Imago Relationship Therapy training program and is a certified EMDR practitioner (Levels 1 and 2).
Jeff's professional specialties include:
• Anxiety, depression, and grief
• Couples and relationship issues
• Men and men's issues
• Career management and workplace issues
• Life transitions and stress
• Radical Decency Counseling / Coaching